A sporty and comfy satin sweatshirt and sweatpants in a flattering silhouette for a chic and effortless look that's perfect for every part of your day.
Colors: White, Beige and Olive
MATZA Golden Tip: 
pair with our MATZA Basic Ribbed Top for a soft, casual and stylish look.
חליפת טרנינג היסטרית - סווטשירט ומכנסיים ספורטיביים בגזרה סופר מחמיאה, עשויים מבד בגימור סאטן למראה קליל, שיקי ומלא סטייל, שמתאים לכל שלב בשגרת היום שלך.
שילוב הצבעים בחליפת MATZA - לבן, בז׳ וירוק זית.
MATZA Golden Tip: לבשי עם חולצת 
MATZA
 בייסיק למראה קז'ואל נעים, מפנק ומלא סטייל.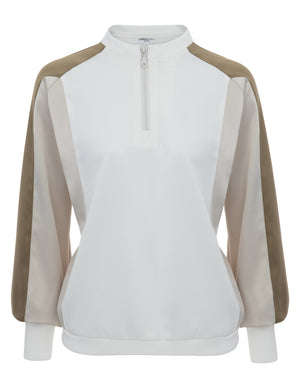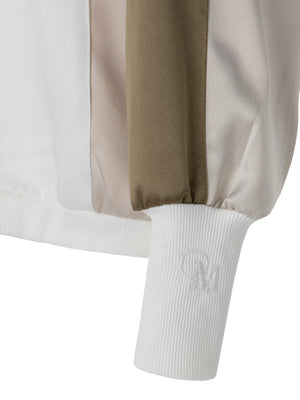 Shipping
- Our clothes ship priority from our studio in Tel Aviv to anywhere in the world.
- Shipping charges for your order will be calculated and displayed at checkout.
- Delivery to the house 35 ILS (arrival time 3-5 business days).
- Free shipping on purchases over 500 ILS to the customer's home - (which will appear to the customer in the shopping cart, how much he needs to add to the purchase to receive free shipping)
- Self-collection from the studio at no cost, collection by prior arrangement.
Replacement / Returns
- Within 14 business days of receiving the item.
- An item purchased on sale can be exchanged up to 5 days from the date of receipt.
- Return with courier - cost 35 ILS.
- Return / exchange will be given provided the product has not been used and the product is returned in its original packaging with the garment label.