MOSHI 1958 resort collection LIV DRESS | BEIGE
MOSHI 1958 resort collection

 

LIV DRESS | BEIGE
Front tie maxi Robe-Dress, in lightweight flowy Viscose.
The dress features a V-Neckline, an accentuated
waistline, and long sleeves with elastic cuffs.

Composition: 100% Viscose 
Hand wash cold
Dry clean
Do not machine wash
Do not tumble dry
Iron when damp if needed
Lay to dry
Unlined
Semi-sheer fabric
elastic on sleeve hem
:שירות המשלוחים שלנו
 שליח עד הבית (3-5 ימי עסקים) בעלות סימלית של 35₪ - 
משלוח 
חינם ברכישה מעל 299₪!

י
 איסוף עצמי ללא עלות ובתיאום מראש 
 054-8208888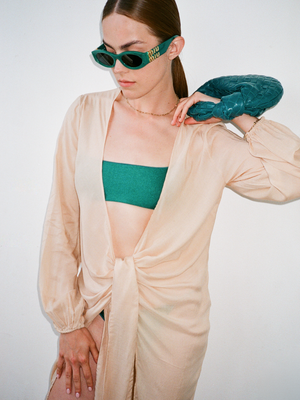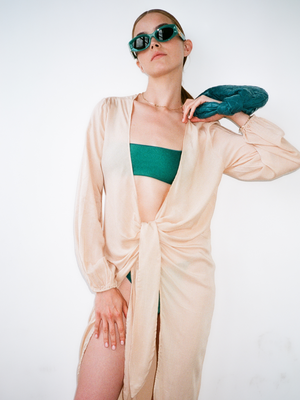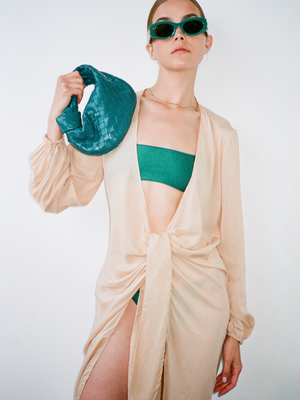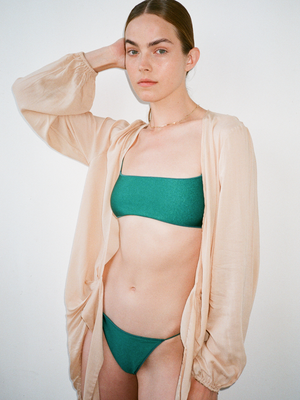 Shipping
- Our clothes ship priority from our studio in Tel Aviv to anywhere in the world.
- Shipping charges for your order will be calculated and displayed at checkout.
- Delivery to the house 35 ILS (arrival time 3-5 business days).
- Free shipping on purchases over 500 ILS to the customer's home - (which will appear to the customer in the shopping cart, how much he needs to add to the purchase to receive free shipping)
- Self-collection from the studio at no cost, collection by prior arrangement.
Replacement / Returns
- Within 14 business days of receiving the item.
- An item purchased on sale can be exchanged up to 5 days from the date of receipt.
- Return with courier - cost 35 ILS.
- Return / exchange will be given provided the product has not been used and the product is returned in its original packaging with the garment label.