NIPPFREE | SILICONE NIPPLE COVERS כיסויי סילקון לפטמות צבע גוף לשימוש חוזר
NIPPFREE | SILICONE NIPPLE COVERS
כיסויי סילקון אולטימטיבים לפטמות בצבע גוף מאט, כיסויי הסיליקון דקים ואיכותיים במיוחד לכיסוי חלק ביותר.י
רחיצים, לשימוש חוזר עד 100 פעמים.י
   פריט משלים לבגדים עם משחוף עמוק בגב ובחזה. אידיאלים לשימוש מתחת לבגד ים, עמידים במים.י
קוטר 9 ס״מ מתאים לקאפ 
A-D

פריט הלבשה תחתונה חובה בכל ארון.י
מסירים ומדביקים, קרבי את מרכז הצד הדביק של הסיליקון אל הפטמה, הצמידי את הסיליקון אל החזה.

י
לאחר הסרת הכיסויים החזירי אותם לקופסת האחסון השקופה בה הם מונחים בעט הקנייה, כך תוכלי להתנייד איתם לנסיעה או חופשה.

י
לאחר מספר שימושים אם הינך מרגישה שהסיליקון זקוק לרענון וניקוי, יש לשטוף את המוצר במים פושרים וסבון, לנער מהמים ולהניחו הפוך על מגבת קטנה לייבוש ללילה שלם, כך שבבוקר הם יחכו לך נקיים ודביקים מחדש, לשימוש חוזר.

י
ניתן להשתמש בכיסויי הסיליקון עשרות פעמים.
י
:שירות המשלוחים שלנו
 שליח עד הבית (3-5 ימי עסקים) בעלות סימלית של 35₪ - משלוח חינם ברכישה מעל 299₪!י
 איסוף עצמי ללא עלות ובתיאום מראש ממועדון השיזוף
THE TANNING CLUB 

רחוב סומסום, 22 הרצליה
 054-8208888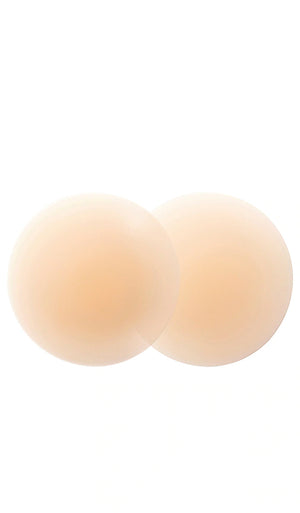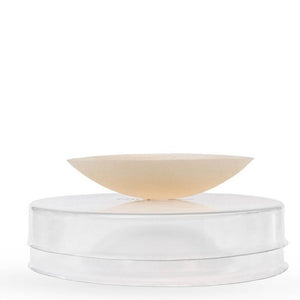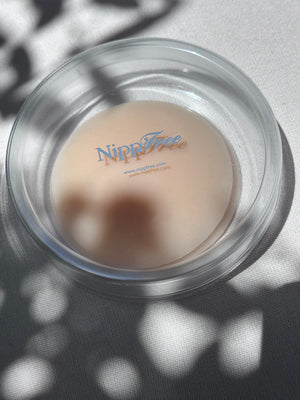 Shipping
- Our clothes ship priority from our studio in Tel Aviv to anywhere in the world.
- Shipping charges for your order will be calculated and displayed at checkout.
- Delivery to the house 35 ILS (arrival time 3-5 business days).
- Free shipping on purchases over 500 ILS to the customer's home - (which will appear to the customer in the shopping cart, how much he needs to add to the purchase to receive free shipping)
- Self-collection from the studio at no cost, collection by prior arrangement.
Replacement / Returns
- Within 14 business days of receiving the item.
- An item purchased on sale can be exchanged up to 5 days from the date of receipt.
- Return with courier - cost 35 ILS.
- Return / exchange will be given provided the product has not been used and the product is returned in its original packaging with the garment label.